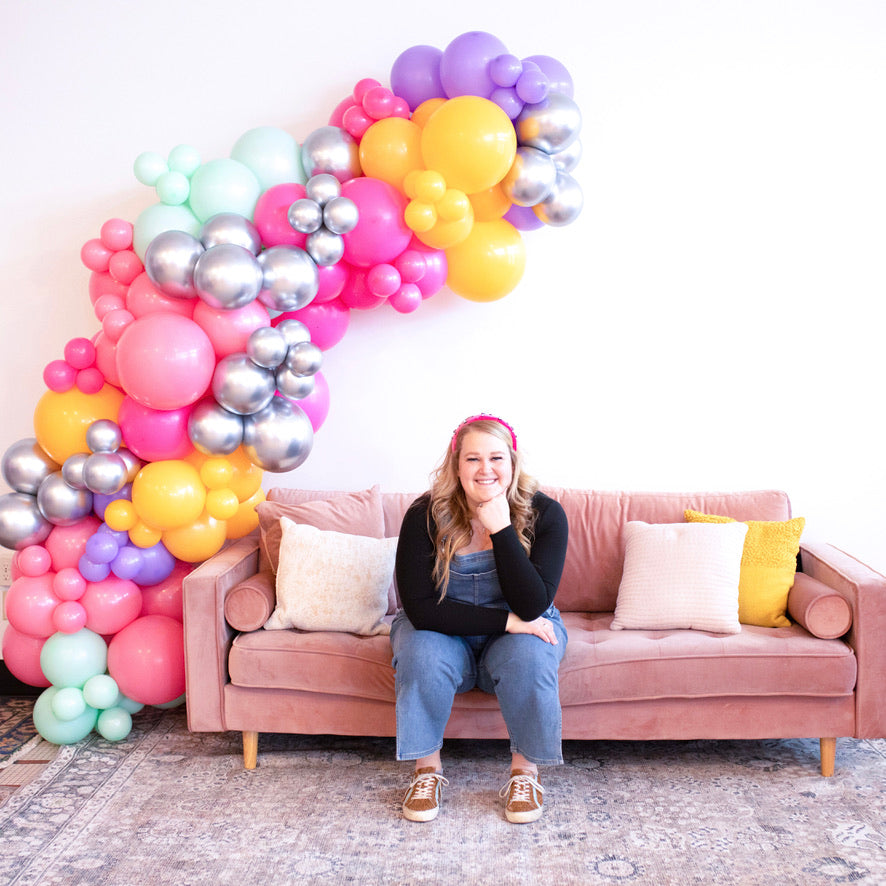 Thanks for popping in!
We are Pop! Spokane's only boutique balloon bar.
Pop is your one stop shop for all your balloon needs. Specializing in custom balloon installations and helium bundles, Pop wants to help make your balloon vision come to life! Our goal is to create moments that get your friends or customers, talking, taking pictures, and creating Insta worthy experiences.
Let us deliver some #balloonsmiles right to your door!
We can't wait to party with you!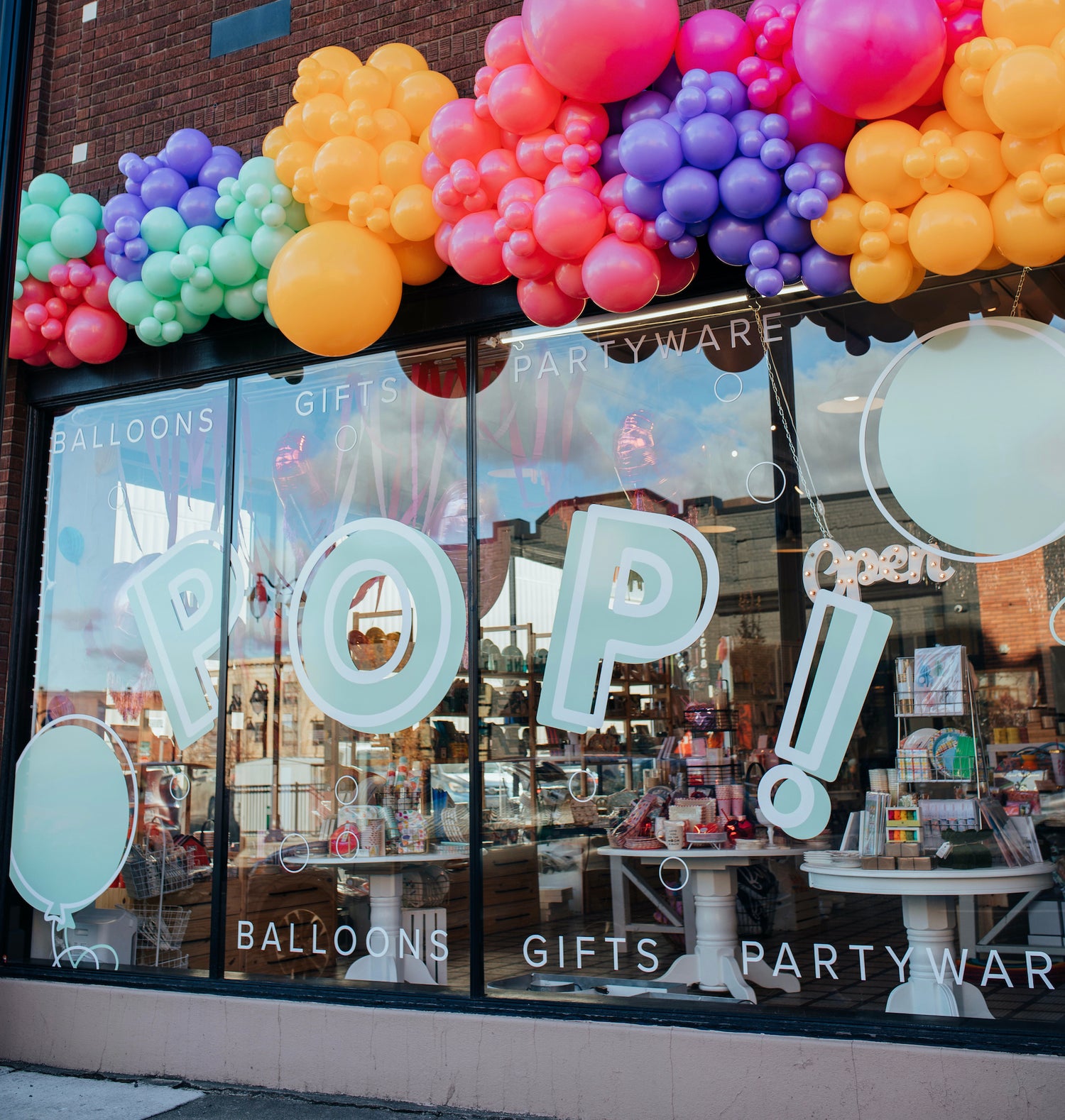 What is a balloon bar?
Its where party dreams come true. No really, we describe our little shop as a balloon design studio. With over 100 colors of latex balloons and custom color options, your balloon dreams are endless! Pop stocks all your favorite mylar designs and some funky fun new looks, we are ready to party whenever you are! We wanted to create this space for you! For you to come in and see the colors. Talk with a balloon babe about your theme or ideas. Or call in and have them pick out a perfect bundle for you! Know that we are here for all your party needs. While balloons are our first love, we hand-picked a selection of party goods and smile worthy gifts. You have to check out our cards! When you shop at Pop!, not only do you support us but you support the artists and creators that we stock too!